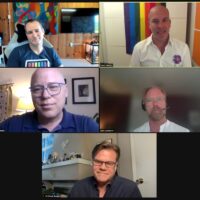 Gay Dads Talk About Parenthood – Hear from gay fathers across the world how they celebrate Pride with their kids, and what Pride means to children born into gay-headed families. Do kids of gay dads identify as being part of the community even if they don't self-identify as LGBTQ+? How did the perspectives of the dads and the children change as they hit different milestones? Is it mostly a cultural event, or are there conversations about civil rights, social justice, etc.?
It is so nice to be a part of this community!
The post MHB – Gay Dads Talk About Parenthood – Pride 2021 appeared first on Time For Families.

Source: Time for Families