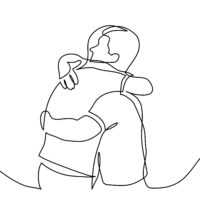 The door was open and a "frail little voice" called out for the brothers to come inside.
Sitting in a medical lifting chair was their mother, a woman in her late 80s who Martin Hauser
had never known.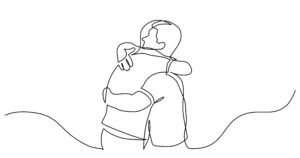 After 30 years searching for his biological family, Hauser, 59, finally got to meet his birth mother just a day after meeting his brother for the first time. It's been a week since the emotional moment and the family is starting to mend old wounds.
"Not only did I come to North Carolina to see my brother for the very first time, I met my birth mother, which was totally unexpected," Hauser told CNN this week. "Every experience we've had has been a blessing, has been a goose pimples, hair-raising experience of what we've been going through."
The journey to get here wasn't an easy one for Hauser, who was adopted months after he was born in 1962 in North Carolina.
Hauser and his sister were told they were adopted at a young age — Hauser was adopted in Greensboro. He said his adoptive mother, who lives in Georgia with his adoptive sister, always encouraged him to find his birth family.
Hauser, a resident of Mesa, Arizona, spent his childhood in Greensboro before going to junior high school in Spartanburg, South Carolina. He and his adoptive mother moved to Tucson, Arizona, after his parents divorced.
He had to overcome obstacles as he tried to learn about his biological family.
Adoption records are 
closed and sealed in
 North Carolina. He requested family medical information from Guilford County's child services department when he started having his own children in the early 1990s, he said. No identifying information could be released at that time.
Cnn.com, May 1, 2021. by Christina Zdanowicz
Click
here
to read the entire article.
The post He was adopted months after he was born. After decades of searching, he's finally met his birth family appeared first on Time For Families.

Source: Time for Families