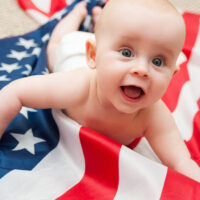 In a victory for same-sex couples, the State Department on Tuesday said it would grant U.S. citizenship to babies born abroad to married couples with at least one American parent — no matter which parent had biological connection to the child.
The new policy effectively guarantees that American and binational couples who use assisted reproductive technology to give birth overseas — such as surrogates or sperm donations — can pass along citizenship to their children.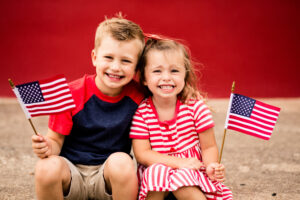 Earlier rules had left couples like Allison Blixt and Stefania Zaccari in a precarious — and often unexpected — legal situation.
Ms. Blixt, who is American, and Ms. Zaccari, who is Italian, sued the State Department after their older son, Lucas, was denied citizenship. Lucas was conceived and carried to birth by Ms. Zaccari, while his younger brother, who was conceived and carried by his American mother, was given U.S. citizenship when he was born.
"We are relieved and thankful that our fight for our family to be recognized by the government has finally ended," Ms. Blixt said on Tuesday in a statement released by Immigration Equality, which was advocating on behalf of same-sex families. "Lucas, who made me a mother, will finally be treated as my son and recognized as American, as his brother always has been."
The State Department said in a statement that it could not estimate how many couples the new guidance would affect. Lawsuits filed against the State Department during the Trump administration are pending, one official said, but the guidance issued on Tuesday may soon render the litigation moot.
Previously, the State Department, based on an interpretation of 1950s immigration law, required a child born abroad to have a biological connection to an American parent in order to receive citizenship at birth.
The emphasis on biology drew scrutiny in particular for its impact on same-sex couples, who are more likely to use artificial reproductive technology.
In several cases, same-sex couples sued the State Department after their child was not recognized as a U.S. citizen.
In one stark example, the daughter of a married gay couple was denied citizenship, even though both of her fathers are American citizens. In that case, one of the fathers is an American citizen by birth, born and raised in the United States. His husband was born in Britain to an American mother. Their daughter, who was born abroad to a surrogate using a donor egg and sperm from her British-born father, did not qualify for citizenship at birth.
NYTimes.com, May 18, 2021 by Lara Jakes and Sarah Mervosh
Click here to read the entire article.
The post The State Department reverses a policy that denied citizenship to some babies born abroad to same-sex parents. appeared first on Time For Families.

Source: Time for Families