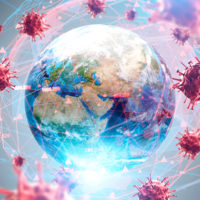 How Coronavirus Is Affecting Surrogacy – The pandemic is not just impacting parents and pregnant people — all prospective parents are facing new challenges.
How Coronavirus Is Affecting Surrogacy – Covid-19, the disease caused by the novel coronavirus, has upended life for those who are or hope to become pregnant in the United States. Fertility doctors have indefinitely postponed all advanced fertility treatments, and some major hospitals in hard-hit areas are trying to ban partners and doulas from delivery rooms.
But the pandemic is affecting expectant parents forming families through surrogacy, foster care and adoption as well.
Surrogacy
Global travel restrictions have left surrogacy agencies in the United States scrambling for exemptions for their international clients — particularly for those whose surrogates are scheduled to give birth in the next month or two.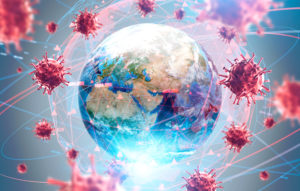 Circle Surrogacy, an agency based in Boston, has 15 international clients with due dates before May 1. "We've had our legal team prepare letters for each of these families, which has gotten many of them into the country despite travel bans," said Sam Hyde, the agency's president. Still, he said, his foreign clients were at the mercy of individual immigration officials. "Some have been sympathetic to the plight of our clients, others have not — it's really been a case-by-case basis."
Some intended parents, as clients of surrogacy agencies are known, who are currently struggling to gain entry into the United States are hoping to do so after completing a 14-day quarantine in a country with less severe travel restrictions.
Last week, for instance, Johnny and Patty — a Chinese couple working with a surrogate living in South Carolina — traveled from Shanghai to Phnom Penh, Cambodia, to begin two weeks in isolation at a local hotel. The couple, who work for an international company and use these westernized names, asked that their last name be withheld since surrogacy is still relatively uncommon in China. They hope to complete their quarantine in time to witness the birth of their daughter, who is due in mid-April, and claim guardianship over her.
But with travel restrictions tightening seemingly daily, they worry their effort may still be in vain. "First we bought plane tickets to travel through Thailand, but now travel is restricted there," Johnny said in an interview from their hotel on the second day of his quarantine. "Then we tried Dubai, but that is now also restricted." Traveling via Cambodia, he said, was the couple's "last hope" to reach the United States in time for their daughter's birth.
Though they would be disappointed to miss the delivery, the couple said they were even more concerned, in that scenario, about the baby's well-being in the ensuing days before they are allowed to travel. "Who will take care of our baby if we can't arrive before she's born?" Patty said.
Will Halm, a managing partner at International Reproductive Law Group, said surrogacy agencies were creating contingency plans for clients living abroad who may be prohibited from entering the United States over the next few months. "Plan A is absolutely to have parents in the U.S., joyfully watching their child being born," he said. "If they can't get into the country in time, that's when we look to plans B, C and D."
In one of the better scenarios, agencies hope friends or family members living in the United States can temporarily assume guardianship of the baby until the intended parents are granted entry into the country. As a backup, however, caseworkers are also preparing strangers — health care professionals, child care providers and even surrogates themselves — to care for the newborns until travel restrictions are eased.
"These babies will not be abandoned," said Dr. Kim Bergman, founder of Growing Generations, a surrogacy agency with dozens of international clients who may be impacted by travel bans in the coming months. "We have an army of former surrogates who are ready and eager to act as helpers and guardians for as long as necessary."
Foster Care
The ongoing crisis has created an uncertain environment for foster care parents and children as well. "Basically, everything is on pause until things are back to normal," said Trey Rabun, who works as a services supervisor at Amara, a foster care agency based in Seattle, Wash. — one of a growing number of states ordering its citizens to work from home.
Amara, whose staff members are included in the state's proclamation, has been able to continue some aspects of the licensing process for foster parents online, such as initial interviews. But other critical components, like home inspections, need to be done in person, Rabun said.
As a result, the number of foster homes, already all too scarce in Washington before the crisis hit, will remain static for the state's over 10,000 foster care children until the pandemic subsides and business returns to normal, Rabun said. Of bigger concern to him, and other foster care professionals throughout the country, is the impact that "stay at home" orders may have on children not yet accounted for in the system.
"We know abuse and neglect happen more in high-stress situations," Rabun said. But the people who would normally notice and report these sorts of problem, like teachers and doctors, will be unable to do so in the days and weeks ahead. "No one has eyes on them," he said.
Adoptions
With courts and other government offices closed in many states, parents who had hoped to finalize adoptions within the next couple of months are also now navigating a drastically changed landscape — particularly for parents completing adoptions abroad.
Early in the year, when the coronavirus was barely registering as a news story outside of Asia, Holt International — an agency that facilitates adoption placements between Chinese orphanages and adoptive parents in the United States — was already closely monitoring and responding to the outbreak.
NYTimes.com, by David Dodge, April 1, 2020
Click here to read the entire article.
The post How Coronavirus Is Affecting Surrogacy, Foster Care and Adoption appeared first on Time For Families.

Source: Time for Families