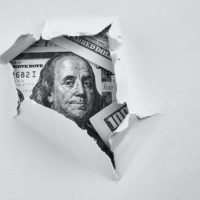 The Hidden Costs Of Starting A Family When Queer
The Hidden Costs Of Starting A Family When Queer – Jac Ciardella sat at his kitchen table in New Jersey and inserted a syringe into a navel orange.
His hand flexed
as he squeezed the plunger, pushing water into the fruit's rind. He needed the practice. He was about to 
inject fertility drugs
 into his wife, Candice Ciardella, and he wanted to get it exactly right. He knew how painful it could be.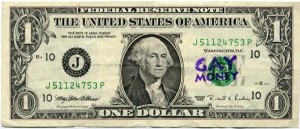 Just a year earlier, in February, 2017, the spouses' positions were swapped: Candice, now 37, was administering the shot for Jac, who's 40. Jac is 
a transgender man
, and both he and his wife have undergone 
in vitro fertilization
 (IVF) in order to have a child.
The couple's 
fertility journey
 started in 2015. The original plan had been to use donor sperm to impregnate Candice. But after six unsuccessful attempts at 
intrauterine insemination (IUI)
, they decided to try IVF on Jac
, 
with the idea that Candice could carry one of his fertilized eggs. Candice began giving her husband shots of the hormone human chorionic gonadotropin (hCG), to make him produce extra eggs. 
"For years, needles were just part of the routine for us," Candice says. "I think we had more empathy for one another because we both knew what it felt like. When it comes to 
the shots and the appointments
, not many spouses can say: 'I know exactly what you're going through.' We can."
The process was emotionally taxing for both of them, but especially for Jac. "Someone's head is between your legs, and it's awkward for anyone — but, being transgender, it's extra awkward," Jac says. "Mentally, I'm feeling like I'm not supposed to be in that position. For me to feel comfortable going through IVF while still keeping my sanity and my integrity was huge." 
Three 
cycles of IVF
 weren't successful, and testing revealed no clear issues that would cause infertility. So in 2018, the Ciardellas decided to try IVF again, on Candice this time. 
"It was emotionally defeating. If you can survive IVF and infertility, your marriage should be able to survive just about anything else," Jac says.  "It's humbling and debilitating and cruel." Adding to their stress was the financial strain. The Ciardellas were acutely aware that each failed cycle of IVF and IUI was costing them — big time. "You're talking about tens of thousands of dollars going out the door," he says. "It takes toughness."
The post The Hidden Costs Of Starting A Family When Queer appeared first on Time For Families.

Source: Time for Families