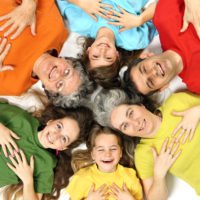 The Poly-Parent Households Are Coming
The Poly-Parent Households Are Coming.  Consider the following scenario: Anna and Nicole, 36 and 39 years old, have been close friends since college. They each dated various men throughout their twenties and thirties, and had a smattering of romantic relationships that didn't quite work out. But now, as they approach midlife, both women have grown weary of the merry-go-round of online dating and of searching for men who might — or might not — make appropriate fathers for the babies they don't yet have. Both Anna and Nicole want children. They want to raise those children in a stable, nurturing environment, and to continue the legacy of their own parents and grandparents. And so they decide to have a baby — a baby that is genetically their own — together.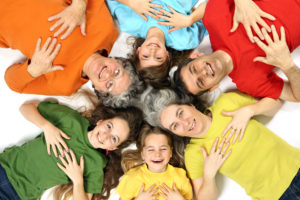 Such an idea may sound fantastical. But technologies that could enable two women (or two men, or four unrelated people of any sex) to conceive a child together are already under development. If these technologies move eventually from the laboratory into clinical use, and the history of assisted fertility suggests they can and they will, then couples — or rather, co-parents — like Anna and Nicole are likely to reshape some of our most fundamental ideas about what it takes to make a baby, and a family.
To date, most major advances in assisted reproduction have been tweaks on the basic process of sexual reproduction. Artificial insemination brought sperm toward egg through a different, nonsexual channel. I.V.F. mixed them together outside the woman's body. Little things, really, in the broader sweep of life.
And yet even these have had profound consequences. Humans are reproducing in ways that would have been truly unimaginable just several decades ago: Two men and a surrogate. Two women and a sperm donor. An older woman using genetic material from a much younger egg.
Each turn of the technological screw has been generated by the same profound impulse — to allow people to conceive babies they desperately want, and to build families with those they love. Each development has, in many ways, been deeply conservative, intended to extend or re-create life's most basic process of production. But as these technologies have expanded and evolved, their impact has become far more revolutionary; they've forced us to reconceptualize just what a family means, and what it can be.
For most of human history, after all, families across the Western world were defined in largely biblical terms: one man, one woman, with children conceived through sex and sanctified by marriage. Everyone else was just a bastard.
NYTimes.com, August 12, 2020 by Debra L. Spar
Click here to read the entire article.
The post The Poly-Parent Households Are Coming appeared first on Time For Families.

Source: Time for Families