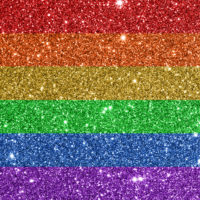 Overlooked is a series of obituaries about remarkable people whose deaths, beginning in 1851, went unreported in The Times.
Before the word "homosexuality" existed, he argued that same-sex attraction was innate, and that those who experienced it should be treated the same as anyone else.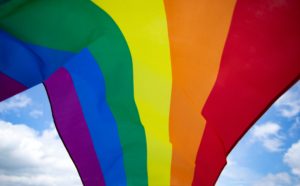 By the time the overlooked lawyer and writer Karl Heinrich Ulrichs took the podium at a meeting of the Association of German Jurists in 1867, rumors about his same-sex love affairs — and the subsequent threat of arrest and prosecution — had already cost him his legal career and forced him to flee his homeland.
Standing in Munich before more than 500 lawyers, officials and academics — many of whom jeered as he spoke — Ulrichs argued for the repeal of sodomy laws that criminalized sex between men in several of the German-speaking kingdoms and duchies that existed in the years before the creation of a unified German state.
"Gentlemen, my proposal is directed toward a revision of the current penal law," he said, according to the historian Robert Beachy in the 2014 book "Gay Berlin: Birthplace of a Modern Identity."
Ulrichs described a "class of persons" who faced persecution simply because "nature has planted in them a sexual nature that is opposite of that which is usual."
Same-sex attraction was a deeply taboo topic at the time; the word "homosexuality" would not even exist for another two years, when it was coined by the Austro-Hungarian writer Karl-Maria Kertbeny. So the ideas in Ulrichs's speech — that such attraction was innate, and that those who experienced it should be treated the same as anyone else — were revolutionary.
His remarks preceded by more than 100 years the Stonewall riots in New York in 1969, which are widely seen as the start of the modern L.G.B.T.Q. rights movement.
They helped inspire the rise of the world's first gay rights movement, 30 years later in Berlin.
They foreshadowed the imposition of a sodomy law across the German Empire that would later be used by the Nazis to target gay men, thousands of whom were killed in concentration camps.
Although overlooked they made history: Ulrichs is believed to have been the first person to publicly "come out," in the modern sense of the term.
"I think it is reasonable to describe him as the first gay person to publicly out himself," Robert Beachy said in an interview. "There is nothing comparable in the historical record. There is just nothing else like this out there."
His speech was also deeply unwelcome at the 1867 meeting, where the audience erupted in shouts of "Stop!" and "Crucify!" that ultimately forced Ulrichs off the stage.
For much of Ulrichs's life, same-sex relations were widely seen as a pathology or as a sin to which any person could succumb if seized by wickedness. These views still exist in some parts of the world.
Ulrichs helped forge the concepts of gay people as a distinct group and of sexual identity as an innate human characteristic in a series of pamphlets he wrote from 1864 to 1879 — at first under a pseudonym, but under his own name after he gave his speech at the 1867 conference.
"By publishing these writings I have initiated a scientific discussion based on facts," he wrote in a letter published in 1864 in Deutsche Allgemeine, a pan-German newspaper.
NYTimes.com by Liam Stack, July 1, 2020
Click here to read the entire article.
The post Overlooked No More: Karl Heinrich Ulrichs, Pioneering Gay Activist appeared first on Time For Families.

Source: Time for Families